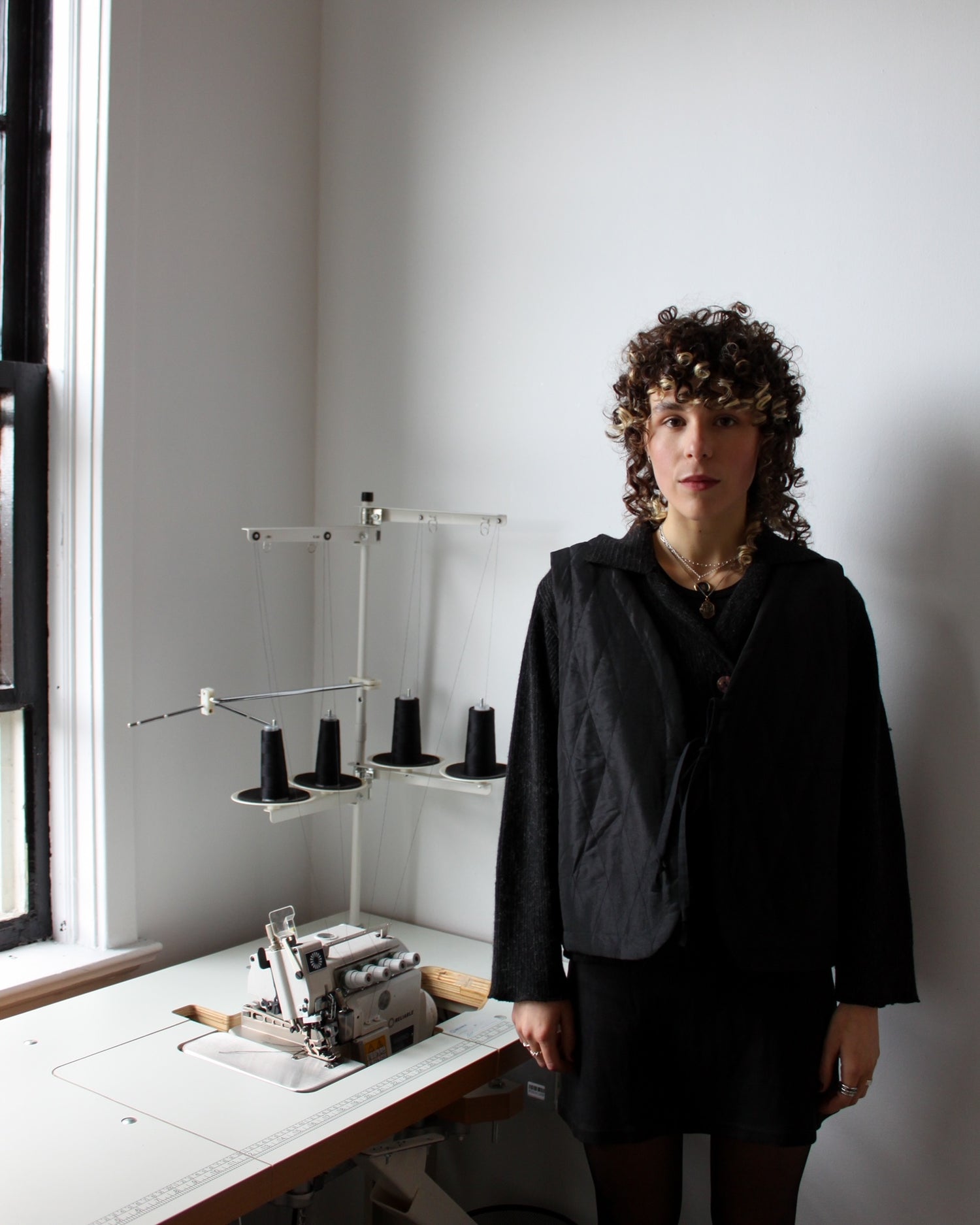 Handmade Sustainable Goods
❋ For Slow + Mindful Living
All of our products are handmade in our downtown St. John's studio with sustainable and ethical practices being at the forefront of all we do.
SHOP NOW
Sustainability
Production

Allday Leisure products are handmade in St. John's, NL. Allday runs on a limited quantity, made-to-order production process and new stock and products are released on a demand basis. This is to ensure there is little fabric and garment wastage as we hope our garments will end up worn with love, not in landfills.

All useable scraps are saved during the cutting/sewing production process to reduce fabric wastage. We currently use the fabric scraps for our our reusable facial rounds and washcloths, and hope to use more for future pieces.

If you are looking for small fabric scraps for a personal project, send an email to info@alldayleisure.com and if we have some, we are more than happy to give them away to further extend their life!
Packaging

Our shipping mailers are made from totally biodegradable and compostable materials; corn starch, PLA (synthesised from corn) and PBAT (Polybutyrate Adipate Terephthalate. Pla (Polylactide) is a bio-based, biodegradable material made from renewable plant material (starches such as corn husks, rice straw and wheat straw). You may notice that these mailers are thin and slightly transparent. This is to ensure that the material is certified home compostable.

*We ask that you please remove any shipping labels before composting as we are still looking into the most sustainable option for shipping labels. *

All local pick-up and delivery orders will be packaged in reusable and recyclable kraft bags. These bags are perfect to be reused in exchanging gifts, to collect compost, or to store your favourite fruit to ripen, or they can be deconstructed to use as wrapping paper.

We ask that you reuse and recycle any other packaging materials according to your city's guidelines to ensure all materials end up in the right place.
Materials

All of our garments are made from eco-certified or natural fabrics such as 100 by Oeko-Tex® certified bamboo blends and locally sourced 100% cotton materials.

What is the Standard 100 by Oeko-Tex®?

The Standard 100 by Oeko-Tex® is a worldwide consistent, independent testing & certification system that tests for harmful substances used during all stages of production (raw materials, intermediate, and end product). This includes testing for illegal substances, legally regulated substances, known harmful (but not legally regulated) chemicals, and other parameters for health care. It provides manufacturers with a uniform benchmark when evaluating harmful substances potentially used in the production process.
Follow us on instagram to stay up to date ❋